Here's something a little fun and different. The Buck Redpoint knife is truly a unique one-hand opener, because it locks both in the open and closed position. We played with a yellow-handled version, but it comes in black and blue as well.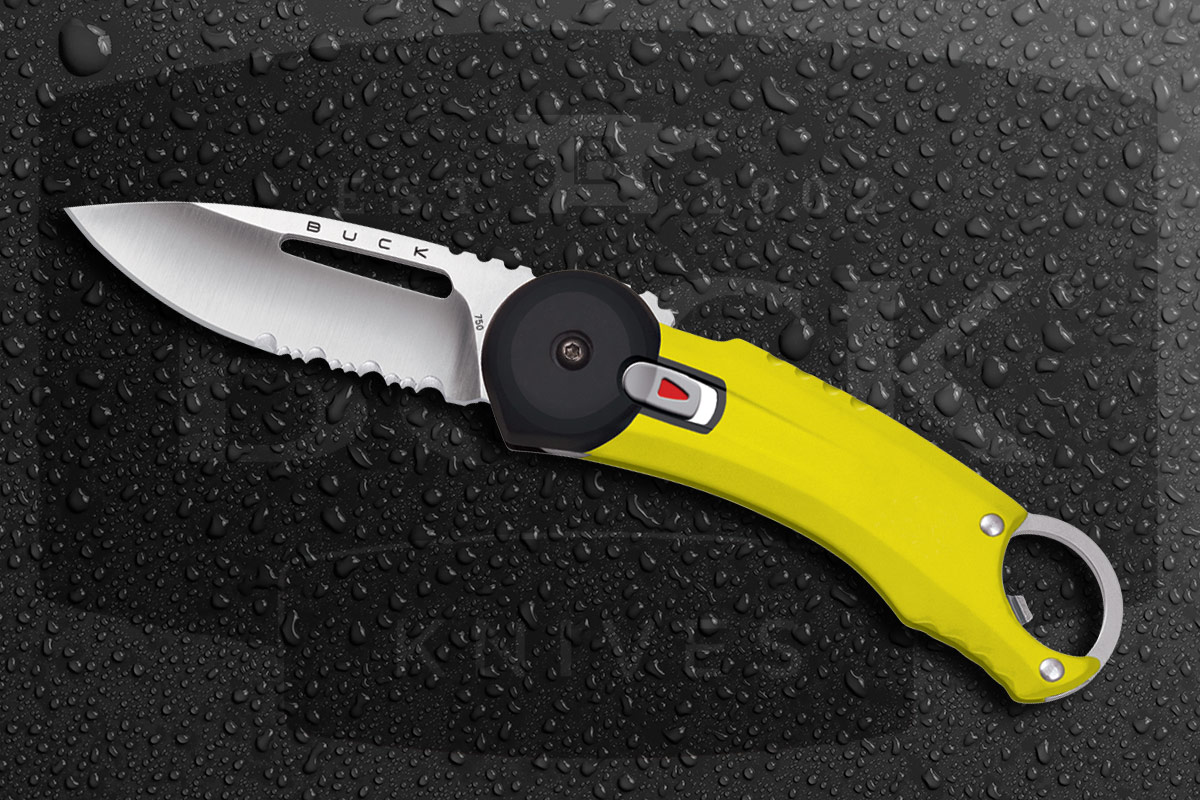 To unlock the knife and open in it, you simply slide the red point backward with your thumb, and use your index finger to stroke backward on the ridges on the back of the knife. For a knife that isn't assisted, it doesn't hesitate to rotate open and lock into place. To unlock and close the knife, you again slide the red point back with your thumb, but this time you use your index finger to stroke forward on the ridges on the back of the knife. It's almost unbelievable how easy it is to open and close the Buck Redpoint with one hand.
Here are some more details about this knife:
According to Buck, the Redpoint is "Safe, convenient and reliable. This knife offers one-hand SafeSpin™ deployment for easy opening and closing without having to touch the blade. The all-weather grip allows the user to handle the knife in any conditions and the oversized Utility Arch™ and belt clip provide many carrying options. Length 4 3/8″ closed.
The stainless steel, drop point blade is 2-3/4″ long, and open, the Redpoint is 7-1/8" overall and weighs about 2.9 ounces. The pocket clip and Utility Arch™ make it easy to carry.
You can read more of the Knife Newsroom Blog here: http://knifenewsroom.com
You can find the Buck Repoint by clicking the "Find it!" button below: