Knife Newsroom: We talk Self-Reliance and PKS Scorpions with Dave Canterbury
May 13, 2016
3 Minute Read (Excerpt Only)
You probably know him best as the non-barefoot half of the original cast of the Discovery Channel show "Dual Survival," but that was five years and two shows ago, and Dave Canterbury is so much more than that. He's the author of two books (with a third on the way), the co-owner of the Pathfinder School, LLC where he teaches the art of self-reliance, and he's the co-owner of Self-Reliance Outfitters. Oh, and if that wasn't enough, he's also been an integral part of the design team for the Pathfinder Knife Shop's (PKS) Scorpion knife. In other words, he's a very busy man. When we caught up with Dave on the phone, he was unpacking from another round of teaching at his Pathfinder School in southeast Ohio and trying to put the finishing touches on his third book before it goes into print later this year.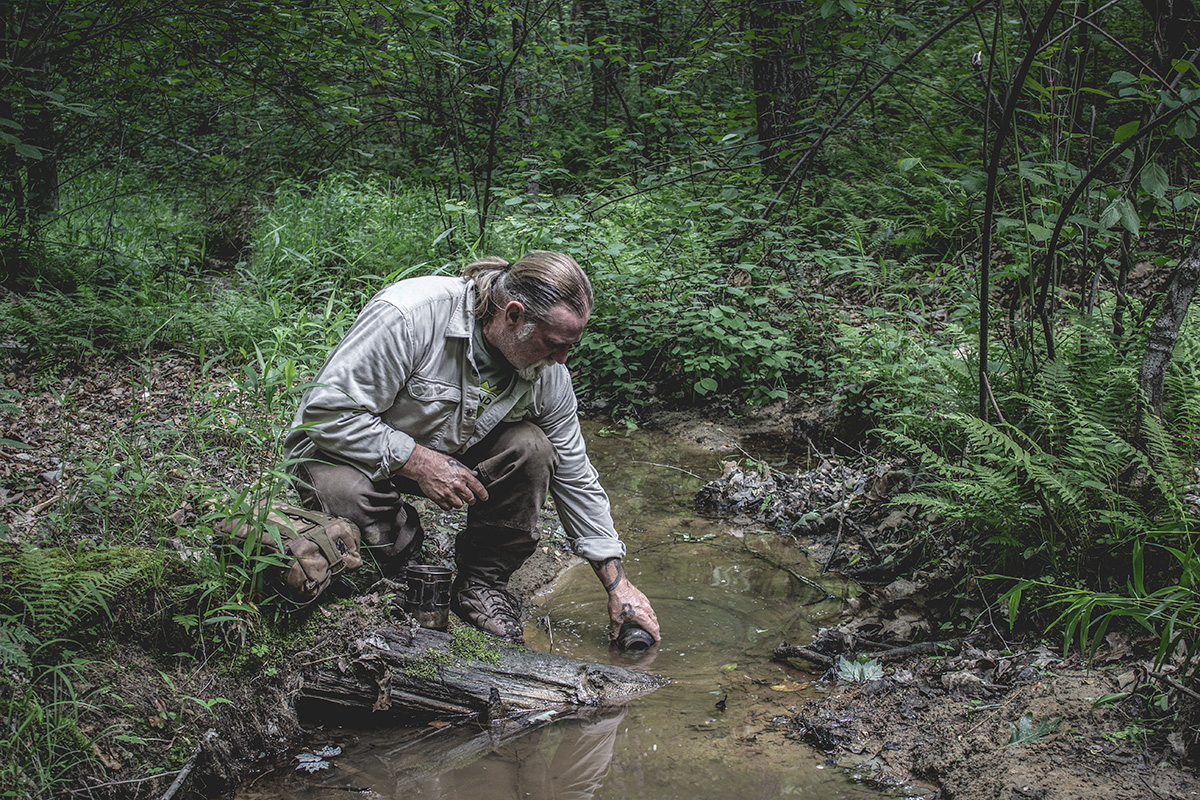 "They're still showing reruns of all the old shows I've done," Dave tells us. There's three, and he's not bragging. He feels like all of the shows he's done give him the opportunity to reach folks that he may not have otherwise reached. "It's a great opportunity to get out and teach the masses that may not be able to come to a school – so you reach a lot of people you may not normally reach."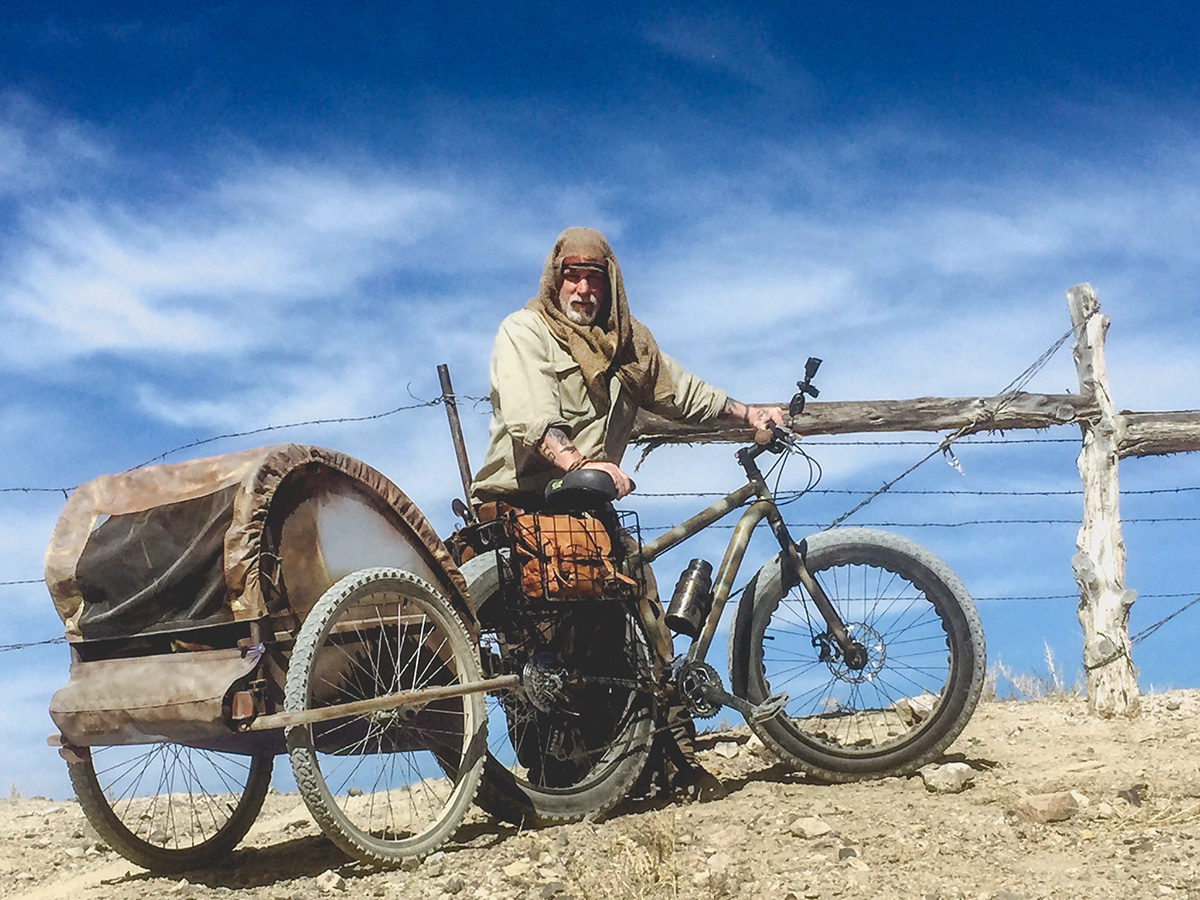 And while it's clear he enjoyed each of his TV show experiences, it's clear that Dave doesn't really want to talk about them. He's far more interested in jumping into a discussion about what spurned him to write Bushcraft 101 and Advanced Bushcraft, and why he's committed to completing his third book which focuses on Bushcraft cooking. Dave is a survivalist who teaches people the art of self-reliance, and he deftly steers our phone discussion to his passion – to what he wants to discuss.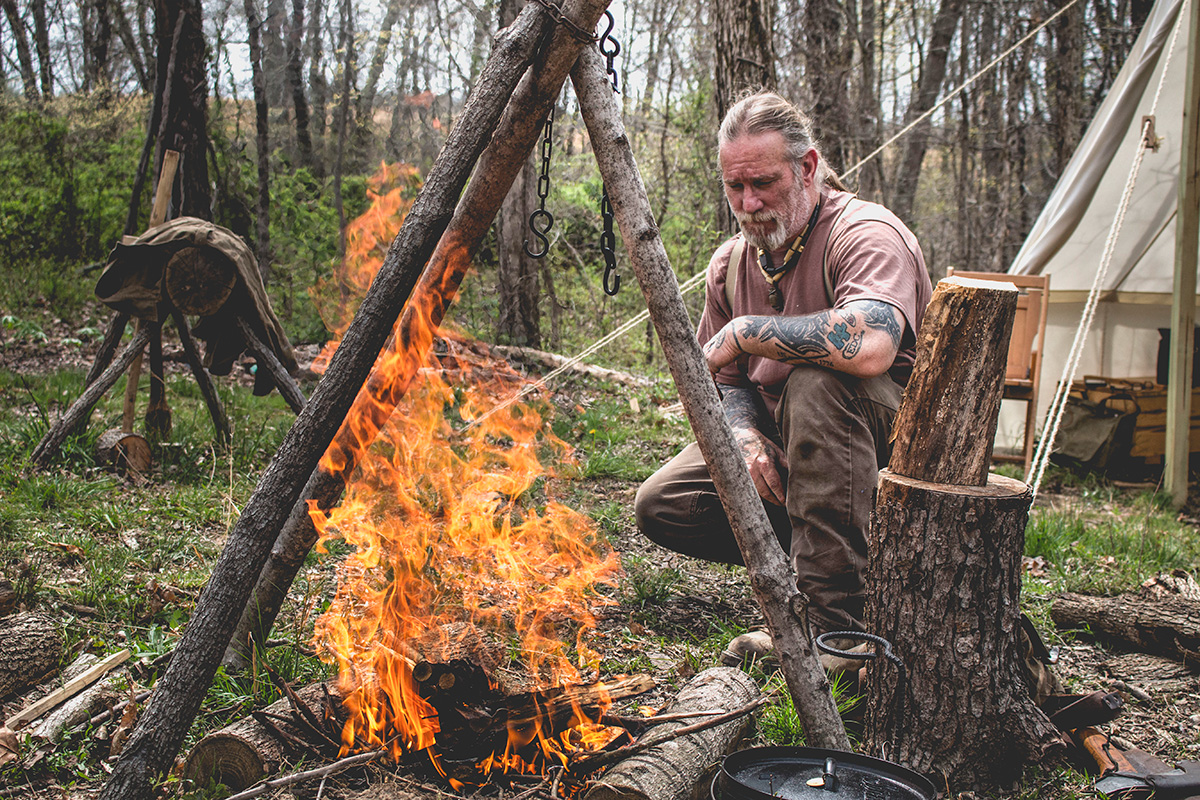 At his Pathfinder School in southeast Ohio, people from all over the world come to learn self-reliance. They attend classes that last from 2-5 days, and they walk away with anything from basic survival skills to advanced knife-forging and survival crafting and hunting skills. As Dave tells us, "We get all kinds of people – from the average, everyday guy who coaches softball during the week after work and goes fishing on the weekends to the guy who is ex-military or still in the military – firefighters, law enforcement, search and rescue guys, and then we get avid campers and backpackers and things like that – people who just want to learn those survival techniques that work when they're out backpacking and adventuring. They want to gain those skills in outdoor survival. And we have guys that want to learn more advanced things too – how to craft knives – how to do wood carving – how to make their own gear. Our classes are more all-inclusive than anywhere else in the U.S."
Read the rest here: http://knifenewsroom.com/2016/05/interview-we-talk-self-reliance-and-pks-scorpions-with-dave-canterbury/