Knife Newsroom: Marble's introduces Strike and Line Strand Tech
June 1, 2016
5 minute read
Marble's sent us one of their Brushy Mountain Survivalist Sets to test, and while few things blow our minds around here, the paracord-based survivalist bracelet did. Who would have thought to stuff extra goodies inside the bundled core strings of paracord? Well, apparently Marble's did.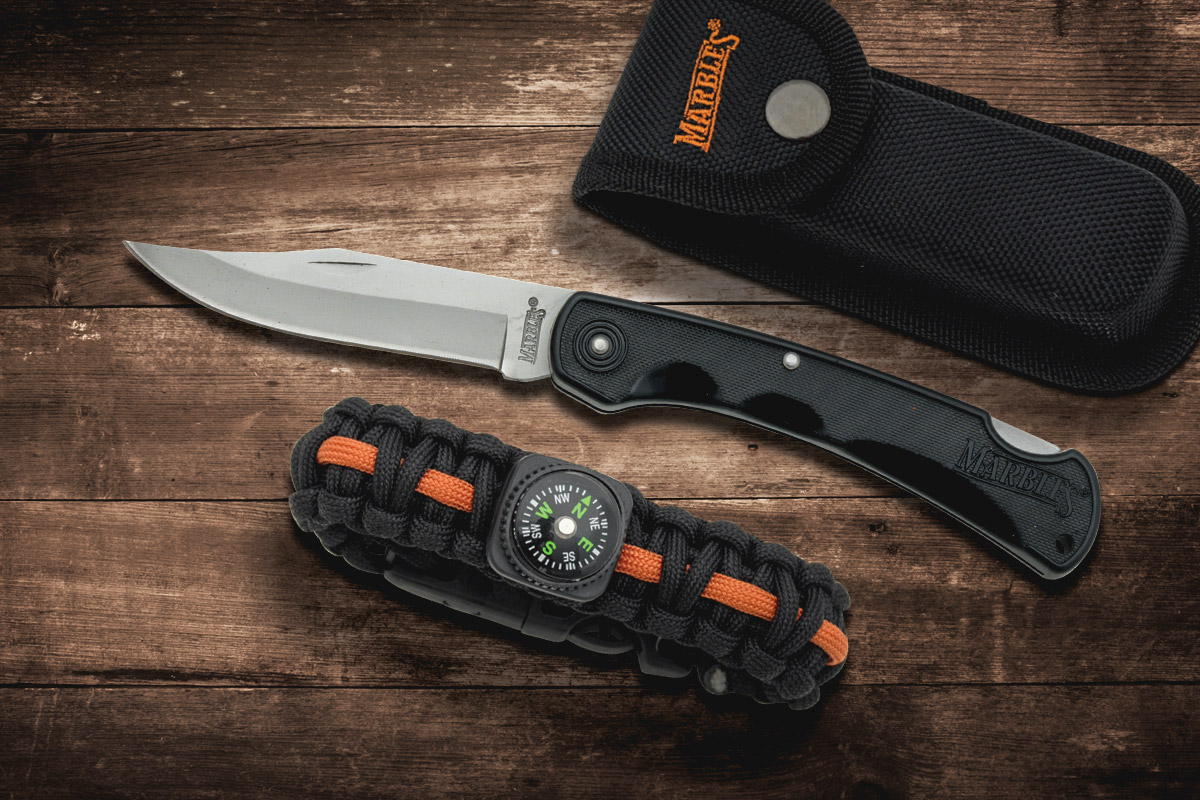 Before we get fully engulfed in the mind-blowing part of this set, we need to point out that the set includes a nice little 440A Stainless Steel lockback and double-thick ballistic nylon sheath that is the perfect multi-use knife for any camping trip or outing this summer. It's 5″ closed and has an ergonomic composite handle that is easy to hold onto and easy to clean. It, by itself, is worth the $14.99 MSRP on this set, but it's the survival bracelet that really seals the deal.
With this bracelet, Marble's introduces what it's calling "Strike Strand" and "Line Strand" paracord technology.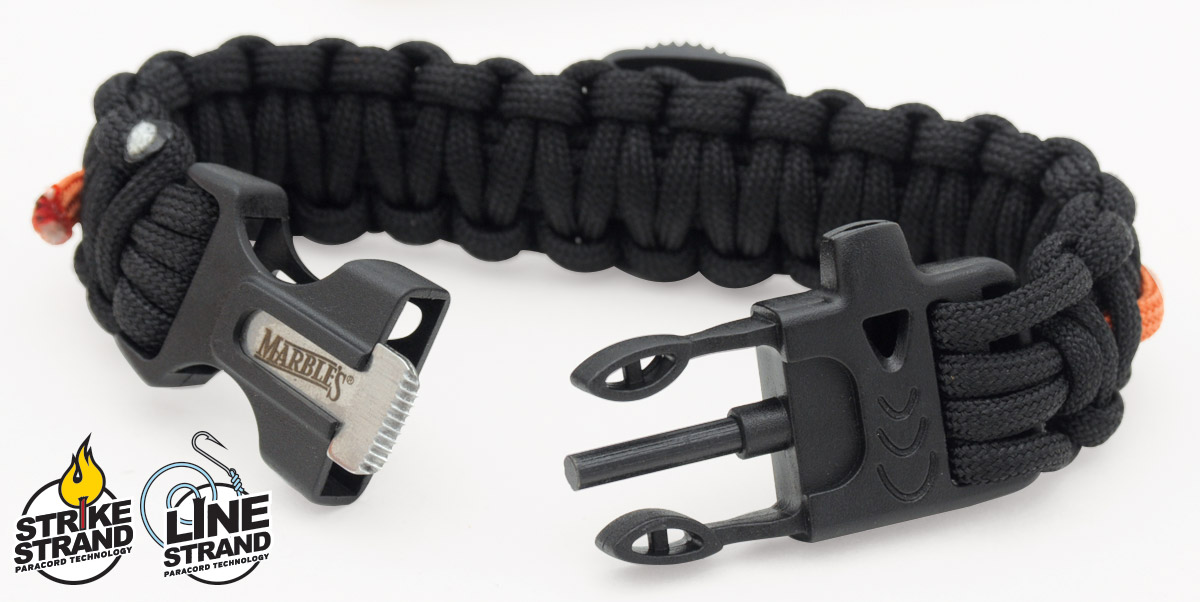 Among the multiple line core of the black portion bracelet is a fishing line. In a survival situation, you can open the paracord and separate the fishing line. The orange "Strike Strand" that runs the length of the bracelet houses an inner core that is chemically treated to burn hotter and faster and aid in fire starting. Again, open the line remove the core, and then use the built in fire-strike clasp to throw sparks on the "Strike Strand."
We tested the technology, and the Strike Strand did indeed ignite quickly and burn hot and long enough for us to get a good little fire going. The Line Strand was harder to separate than the Strike strand, but it did indeed come away without a hitch. The bracelet also includes a compass and an emergency whistle.
You can get this set by clicking the button below.

Visit Knife Newsroom to see more stories like this: http://knifenewsroom.com