SMKW Blog: Case gives a sneak peek of Case and Zippo Presidents' Day Event Grand Prize Knife
June 1, 2016
2 Minute Read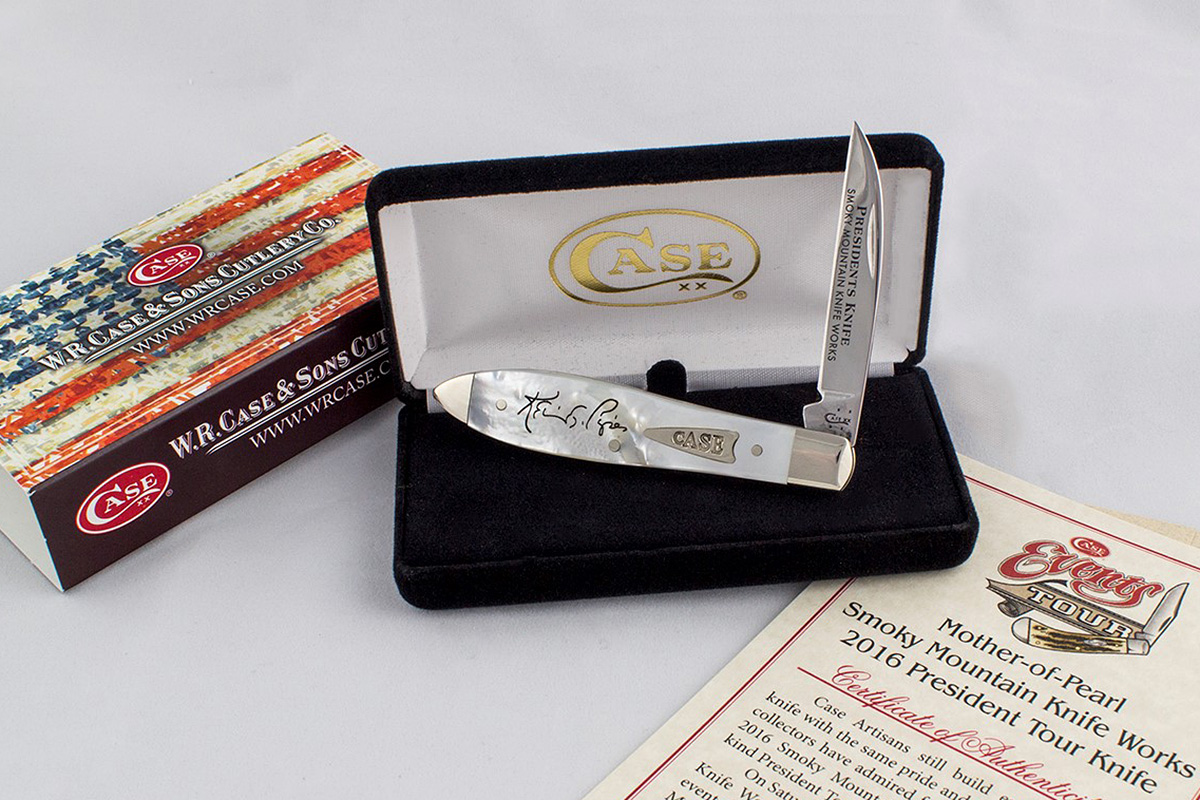 This grand prize knife will be given away to one lucky winner at the Case and Zippo Presidents' Day Event at Smoky Mountain Knife Works in Sevierville on June 11th, 2016. The knife is exactly like the blue smooth bone, event day knife, but features mother of pearl handles.  Here are some more features:
Single Blade Teardrop -Tony Bose design.
Pattern number (TB81028W SS) Wharncliffe blade with event etch.
Mother of Pearl handles embellished with Kevin G. Pipes signature
One of one for a prize only.  Not for sale.
Read more about the event here! Case and Zippo Presidents' Day Event June 11
Read more of the Smoky Mountain Knife Works Blog by going here: http://blog.smkw.com