Knife Newsroom: Exclusive: Zero Tolerance partners with SMKW to create ZT Molon Labe
Story Courtesy of Knife Newsroom
Smoky Mountain Knife Works (SMKW) and Zero Tolerance will offer a new and exclusive knife that serves as a companion to the incredibly popular Sig Sauer 1911 Spartan pistol. The ZT0808ML Molon Labe matches the Sig Sauer 1911 Spartan in finish and markings almost identically, and we were lucky enough to be allowed to photograph the two together.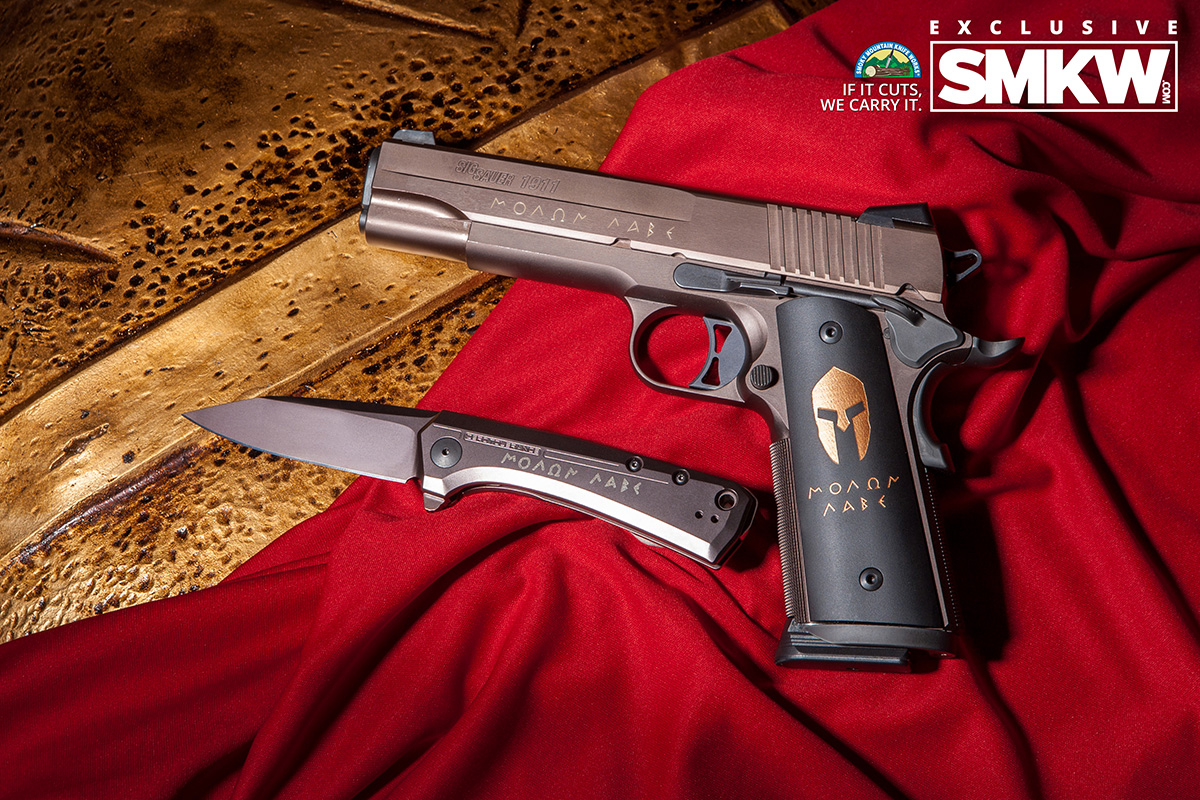 It's a given that Zero Tolerance produces knives of extraordinary quality and precision. When you hold a ZT in your hand it just feels good. Whether it's an assisted or manual, the action is always smooth, swift, and precise – and that doesn't even touch on the quality of material and craftsmanship that goes into making Zero Tolerance knives. The ZT0808 is absolutely no exception. From the S35VN blade shape to the lanyard hole and reversible clip, the ZT0808 is an incredible knife all by itself, but when it matches the Sig Sauer 1911 Spartan perfectly, something magical happens.
As we understand it, the exact same method, materials and equipment used to create the oil rubbed nitron finish on the Sig Spartan were used to create the finish that covers the entire ZT0808ML Molon Labe. As you can see in the images, the finish on the knife and the pistol are identical.
The Zero Tolerance Molon Labe is built on the popular ZT0808ML body, here are some of the details:
Manual open, KVT ball-bearing system
Frame lock, hardened steel lockbar insert
Reversible clip (left/right) with Custom Engraved Spartan Helmet
Steel: S35VN, Ion Bond Oil Rubbed Bronze Nitron Finish
Handle: Titanium, Ion Bond Oil Rubbed Bronze Nitron Finish

Molon Labe Engraved Handle (Ancient Greek) "Come and Take Them"

Blade length: 3.25 in. (8.3 cm)
Closed length: 4.3 in. (10.9 cm)
Overall length: 7.6 in. (19.3 cm)
Weight: 4.3 oz. (121.9 g)
Made in the USA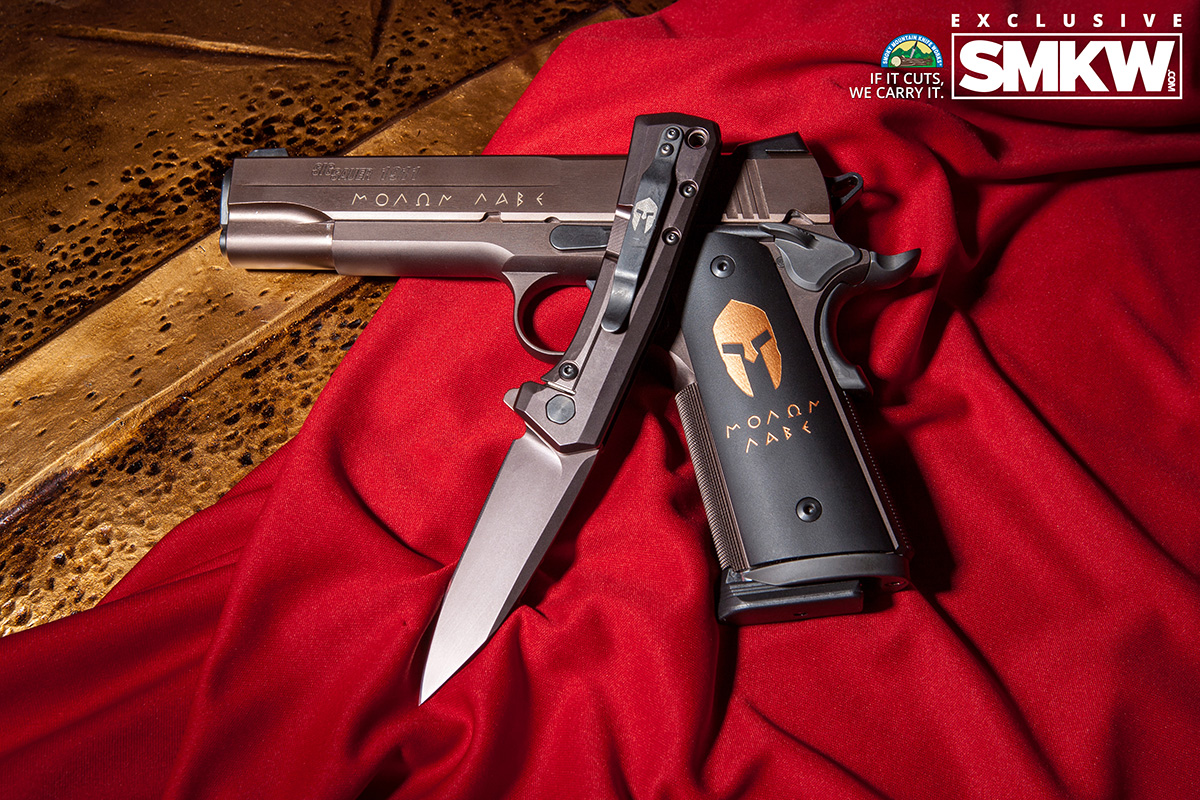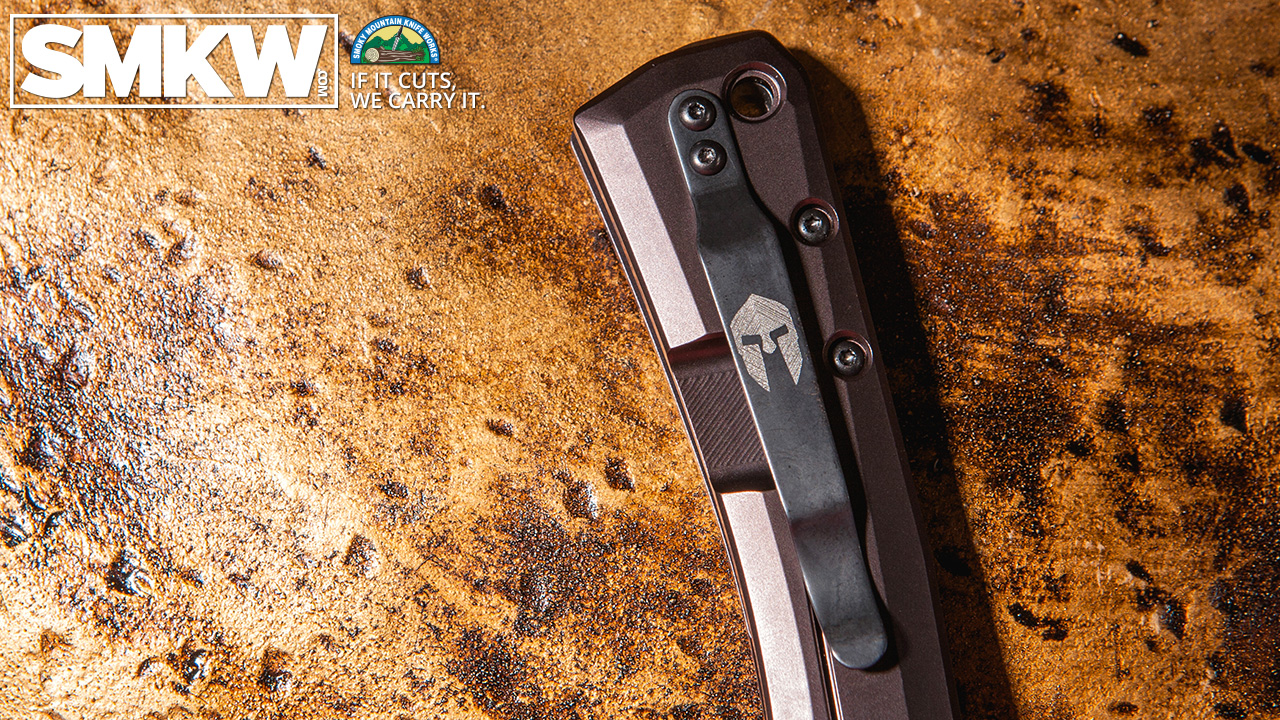 Beyond that, the engravings on the pocket clip and the handle are identical to the engravings found on the Sig Sauer 1911 Spartan.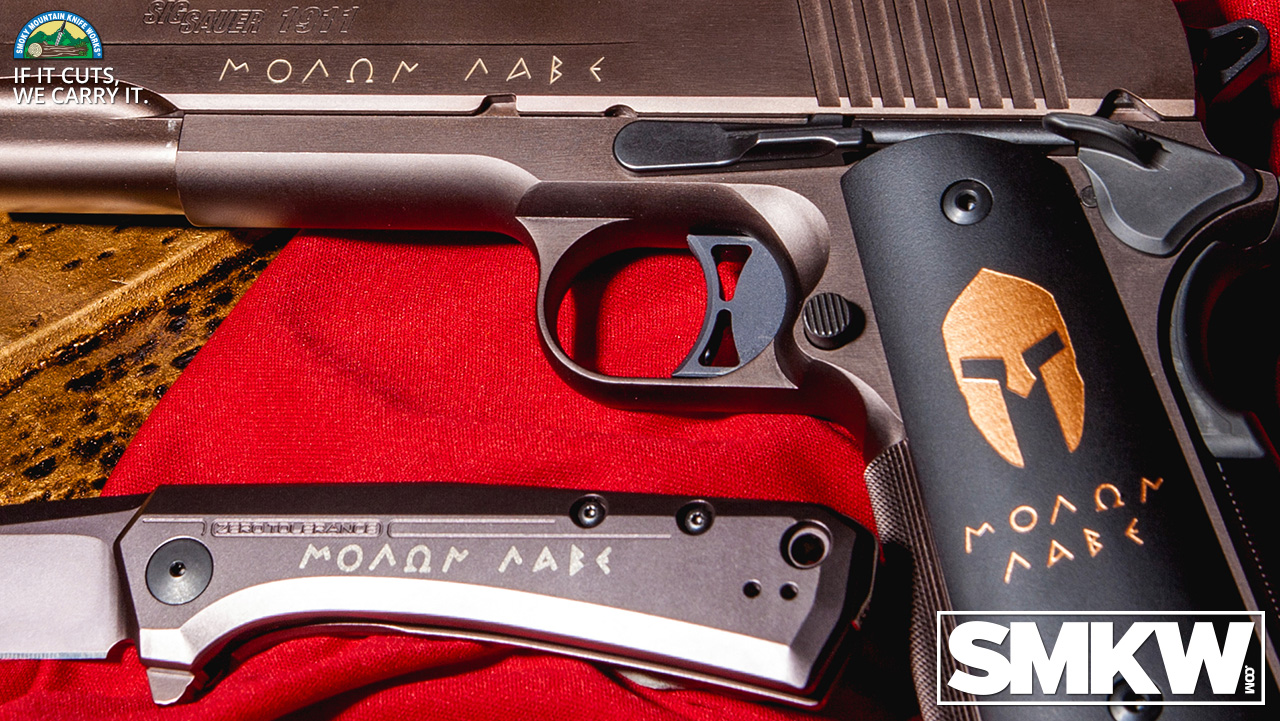 The ZT0808ML Molon Labe is an exclusive item from Zero Tolerance and Smoky Mountain Knife Works and will only be available for purchase through SMKW (smkw.com). While it's not expected to arrive until August 2016, SMKW is now offering the Zero Tolerance ZT0808ML Molon Labe for pre-order. The MSRP is listed at $300, but SMKW tends to work its magic with pricing. If you'd like to pre-order, simply click the button below.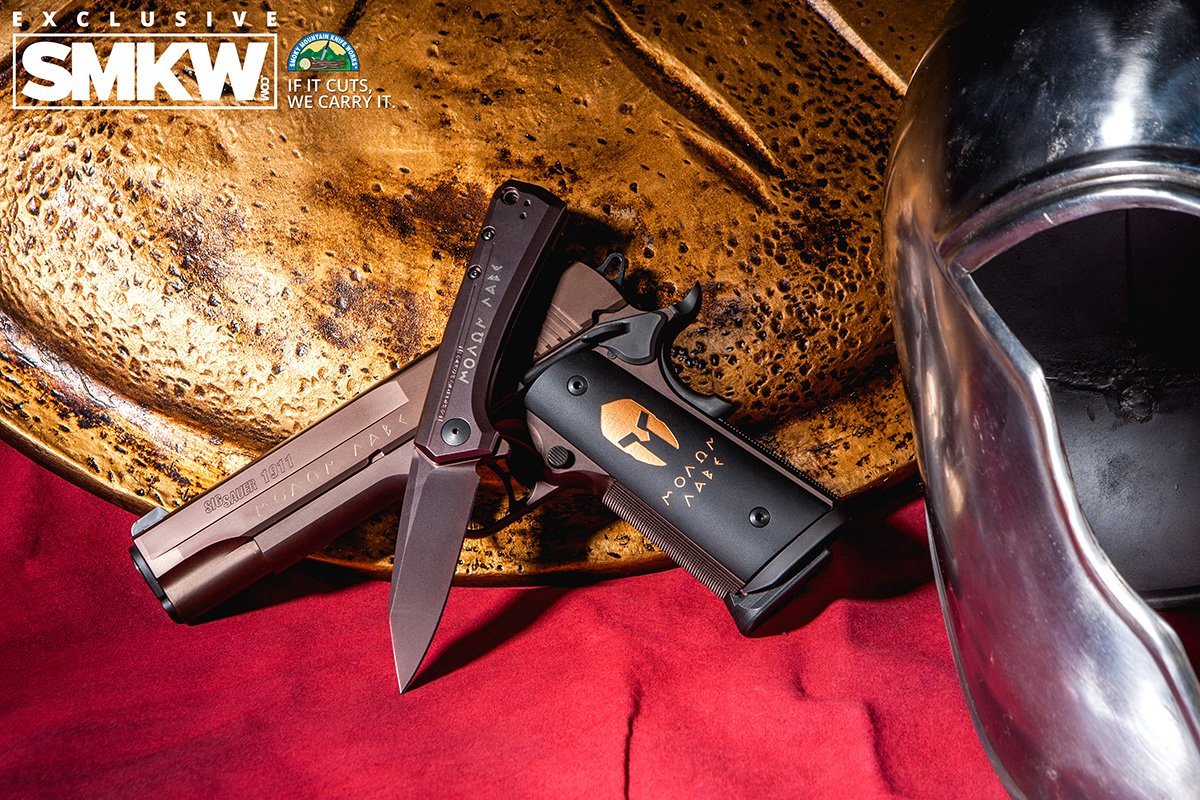 If you're interested in the Sig Sauer 1911 Spartan, you can view that here: Sig Sauer 1911 Spartan